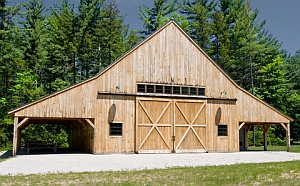 Pricing for Engineered Plans
Prices vary throughout the United States based on several factors such as: the geographic location of the site; local building codes and regulations for your region, including snow, earthquake, and wind loads for your region, and other factors.
Turn-Around Times
Typical turn-around times can vary between 5 to 15 business days from when you place your order, depending on your requirements. We also have a rush service available for those needing a building expedited as quickly as possible.

Step 1: Enter the Location

To start your pole barn design cost estimate request, please fill out the information below then click the button to continue to proceed to step 2. You may also call us at 877-736-7321.